This website is only viewable in Portrait mode
");
Create and control your web identity with an enviable website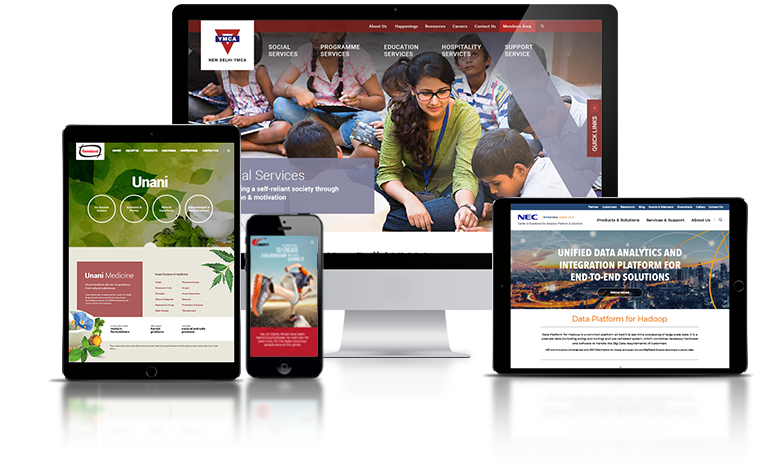 Your website is the first impression of your company and speaks volumes about your work, not just in terms of the information that it carries but more importantly through the experience it gives to website visitors. While getting a website designed & developed, you need a partner with an industry specific approach and creative zeal.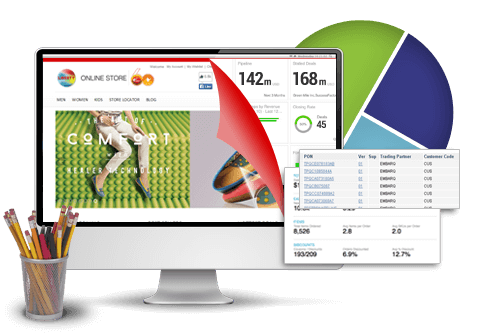 Innovative web solutions since the last

18+

years

Successfully accomplished more than

1000

projects

Managing more than

360

websites
At Sterco, we believe in developing solutions that serve you with enhanced utility for a long period of time. We offer a spectrum of services encompasses all the stages of design and development:
Web Design
Sterco Digitex offers comprehensive website design services boasting of highly scalable designs, well thought out graphics and layouts. Leveraging our experience across industries, we have been able to deliver unique, hand-crafted, innovative and user friendly design solutions. Our strong team of UI and Graphic Designers create layout concepts based on clients' requirement, branding-aesthetical guidelines, industry best practices, and market trends.
Web Development
Sterco Digitex expertise in developing multi-functional, robust, dynamic, and scalable CMS websites utilizing advanced technologies (ASP.Net/PHP). We follow Agile Development Process, ensuring client engagement at regular intervals, transparency about the progress, and high quality output. With our in depth know how of latest technology platforms, we have also received appreciation as a responsive web design company. We also offer website content writing services for different industry segments.
HTML5 Websites
Sterco Digitex expertise in developing interactive and visually rich responsive HTML5 websites. Our development team understands functionality and syntax of elements, effects, and features offered by HTML 5, CSS 3,and Javascript. We ensure that coding of all webpages is SEO optimized, structured, and commented, so that you can gain maximum out of this technology.
Annual Maintenance
Sterco Digitex enables you to keep your website updated and consistent in performance with through website maintenance services. A professional AMC takes away all your worries related to website updates while ensuring flawless website performance through periodic backups, bug fixing, etc. It allows you to have all your recent achievements, new offerings, deals and other information updated on the website as and when desired. define custom SLAs (Service Level Agreements) in accordance to the nature and requirement of your website so that we can offer you solutions tailored to suit your needs.
Content Writing
Our years of experience have made us familiar with the kind of tone and language that is required to present businesses to the world and capture the reader's attention. We carry expertise in creative writing, technical writing, US, UK & Indian English writing style. With a strong team of creative writers, technical writers, SEO experts, we command expertise in content development entirely based on the purpose, industry and target readers.
Client's Speak
My experience of working with the Sterco team has really been wonderful and exceptional. Things I would like to highlight about their work is their ability to quickly understand the concept and deliver extremely good work in short span of time. Their creative inputs coupled with good content copy and execution is equally praiseworthy.

Uppal Housing Ltd.

Our requirements demanded more than just a good looking website. The way Sterco presented our huge volume content in a finely segmented manner with user friendly navigation is remarkable. The post development support is very responsive to all our day to day amendments.

IL&FS Infra. Development Corp. Ltd.

It is always a challenge to represent a group with so many diverse verticals. Sterco did a splendid job and managed to pull off a consistent branding in all the 8 group company websites as well as the main group website without losing their individuality. Good work.

LNJ Bhilwara Group

Sterco has been providing us electronic media solutions, including web, for more than 8 years now and we heartedly recommend this company.

Liberty Shoes Limited

We have successfully completed several of our complex projects using the customized applications developed by Sterco. During the last three years of our association, they have developed four applications well suited to integrate our various large scale projects.

Vatika Group

We have known Sterco for a long time now and over all these years they have evolved into a truly international organization. Considering the dynamism required in developing a website for an institution as ours, it was initially a very challenging task. Sterco however presented us with a futuristic website that boasts of high end functionality and several backend modules for easy updates.

Amity University

The 18 websites that they did for us once again proved that they are the best in their genre. Their maintenance and support services are at par with our expectations. Overall, Sterco has weaved us into a single thread for all our companies through their well designed and developed websites.

Anand Group India

Sterco has done a good job of development of our corporate website and has been supporting us on the same.

Vatika Group

Considering the magnanimity of Lakhani operations and all our offices, it was indeed a very tough task to develop a customized application that would integrate them all. Hats off to Sterco to bring in the cultural change and implementing the same at grass root level, we are now successfully working on a common platform developed by them.

Lakhani Armaan Group

Sterco displayed high professionalism in implementing a highly functional, low maintenance customized web application that met all our requirements. They have succeeded in integrating the operations of various Distance Learning Centers. Amazing work from Sterco.

Amity School of Distance Learning

Sterco handles many of our Web Application requirements and recently they have launched anapplication for Amity Global Business School, connecting all branches resulting in better productivity and control. I would like to recommend Sterco to everyone as they are a team of very dedicated professionals with the right attitude.

Amity Group

We have been using Sterco´s readymade intranet product for quite some time now and the results are genuinely productive. It's a great communication tool that is extremely easy to use and has become an integral part of our routine operations.

Vatika Group

The Intranet development and maintenance for Anand Automotive Systems was managed seamlessly by the team at Sterco. The day-to-day back-end support services are handled efficiently keeping the requirements at Anand in mind.

Anand Group India