PREPARE TO BATTLE
Regardless of what line of work they're in, everyone wants to be on top of their respective industry. Your competitors are most likely already using SEO to improve their search rankings and enjoying the additional online visibility and success. With the correct strategy, you could be too.
Getting to the first page of Google is no easy task.
The Google algorithm is continuously changing in unexpected ways; strategies that have worked in the past may potentially be harmful to your performance now. To rank well on Google, it is essential to be vigilant and continuously adaptive.
It's worth the struggle.
With the market being entirely over-saturated in alternatives, visibility is essential to the success of your business.
To garner that first-page position, you need an effective SEO Strategy.
THAT'S WHERE WE COME IN…
Utilising google to its full potential is no walk in the park, and that's why you should entrust the operation to our team of highly qualified experts. Our team already understands the Google algorithm and its complexities. We tailor our services to optimise your website in a way that the algorithm favours to rank highly on Google. Beyond this, our strategies are equally effective on both Yahoo and Bing.
What we do:
Analyse your website and your competitors, to see what you're missing out on.
Select relevant keywords that are commonly used by your target audience.
Optimise your site according to the selected keywords, ensuring whenever one is used in conjunction with your products or services; your website shows up on the first page of Google.
Follow guidelines provided by Google
Providing month link-building to keep your website's ranking on the first page.

SEO Shark is a Google Partner
Being a Google Partner, SEO Shark has access to exclusive training, support and tools provided by Google. The Google partnership makes us a trusted digital media provider.
MORE REASONS TO CHOOSE US
Our goal is to get your website to the first page of searches and for it to remain on the top.

We don't do lock-in contracts as we believe you'll stay with us once you see our results.
We provide stable and long term SEO results. We don't use spam or unethical methods.
We use in-house SEO experts, and we have a convenient Sydney CBD location.
Meet our customers and read their opinions
As a reputable search engine optimisation agency, we care about the high effectiveness of our services
"…Our website started appearing on the top of the first page in searches after 2 months of using your services. Since this time, we receive more enquiries. We are also happy with your social media and pay per click management. Good work!…"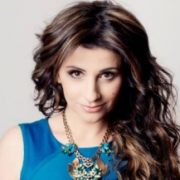 "…The website that you created for me is great! I am also happy with all the search engine optimisation work that you have done so far on my website. I am also happy with your social media management of my social media profiles…."
"…Before we started your SEO services, our internet shop couldn't be found within the first 20 pages in search engines. Now our website is on the first page of Google with all our keywords. We have increased our sales since we started using your company!…"
Quality over Quantity
While we could be targeting less-relevant keywords with extraordinarily high search volumes to gain high traffic, we maintain that it is more valuable to target searches that are more likely to yield actual results. Additionally, Google's algorithm considers items such as click-through rates and time spent on-site. This means that while a significant amount of traffic may see you, you are less likely to see any tangible results from these users and are potentially worsening your ranking across other, more relevant search terms.
Rome wasn't built in a day
Something worth noting is that SEO is by no means a fast solution. Getting to the top of the search results takes time and work. The market is competitive, and everyone is actively seeking improved visibility and branding for their business. With everyone chasing after the same thing, it can take time and effort to see successful results.
The difference with SEO Shark, compared to other companies,
is that we're not satisfied until you see these results. That's our Guarantee.
We are an Australia leading Search Engine Optimisation company, based in Sydney with over ten years of success in helping businesses reach the first page of Google results. As SEO experts, we understand how hard it is for a company to prosper when they aren't recognised in search engine results.
HOW IT WORKS?
THERE ARE A FEW SIMPLE STEPS:
This can be done by submitting the form located on the top of this page, or by calling our office. To provide an SEO quote, we need your contact details and your website's address. Once we have them, we will contact you to discuss the process personally.

Within 1 business day, you will receive a personalised SEO proposal for your campaign. Our SEO consultants will send you all the detail of what your campaign includes, and how much it will cost. Remember that there is no lock-in contract, so it is easy to try us out for a few months and see how it goes.
In order to get started on your SEO campaign, we require your first, monthly payment. Your SEO campaign can be cancelled at any time as there is no lock-in contacts. However, we are confident that once we show you the SEO results we can achieve, you will want to continue using our SEO services.

We will start by optimising your website and html codes (if required). This includes fixing any errors that might impact on your website's accessibility and visibility. Once that is done, we will begin link building and directing traffic to your website, with legitimate and proven practices.