< SERP Analysis Tools">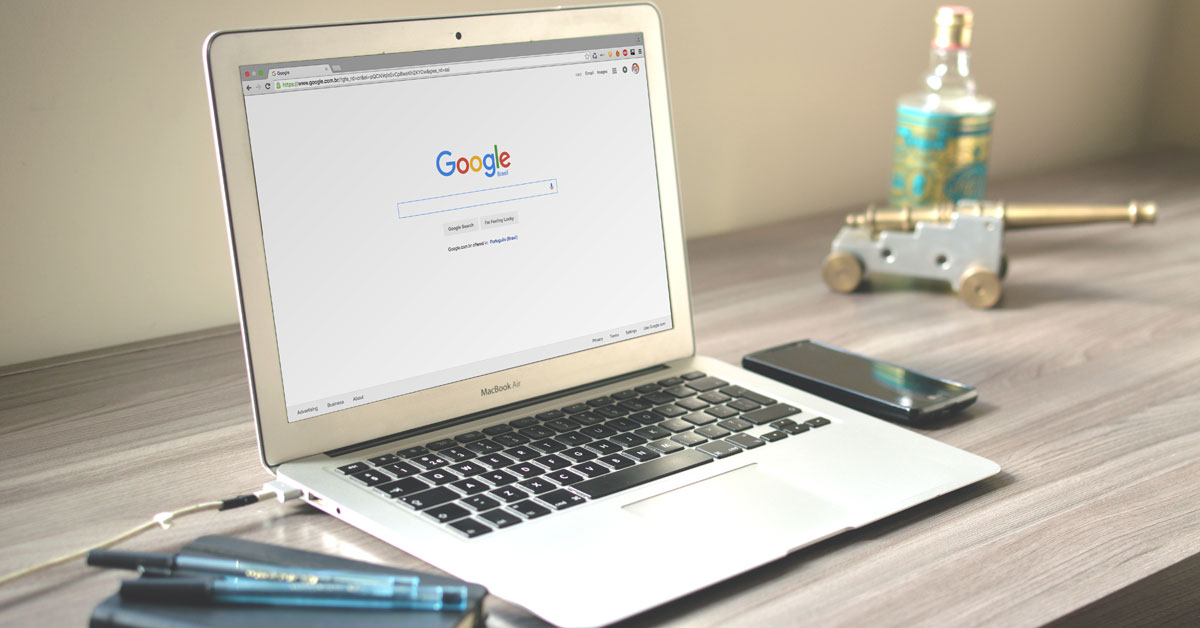 What is SERP Analysis?
First, what does SERP stand for? SERP stands for Search Engine Results Page and SERP Analysis is the process of analyzing the top web pages that rank for a specific keyword or topic. SEO and marketing professionals use this information to determine the difficulty level of ranking for a Google search.
As well as looking at ranking difficulty, SERP analysis can also uncover how a competitor may have achieved their Google rank. This will give your marketing or SEO team valuable insight, allowing it to push your business up the rankings.
One of the goals of SEO is to have your website appear on page one of the search results when users search for relevant terms. If you are selling plungers in Cleveland, Ohio, for example, you'll be pushing for a page one listing for anyone searching for 'plunger in Cleveland.'
When you type your search into Google, however, you might be disappointed to find that your business is not there on the first page of search results. Not yet, at least. At this point, it will benefit you to work out how those other businesses achieved it, what you can do better, and whether the predicted volume of traffic to be gained from this keyword is worth the cost and effort. In short, it's time to analyze the search results.
Recommended SERP analysis Tools
Here are five tools that will give your team everything it needs to put your business on page one, where it belongs.
1. SERP Checker
SERP Checker SERP Analysis" data-lightbox-theme="dark">

SERP Checker can be described as a competitive analysis tool. It will give you information about your competitors SERP position via more than 49 different metrics, including SEO competition score and competitiveness rank. It allows you to quickly see the strengths and weaknesses of your competition and your team can use the information to achieve better rankings for your business.
Anyone familiar with KWFinder will find this interface familiar. It's very easy to use. With one click, for example, you can see how the site being analyzed looks when it appears in Google's SERP.
One of the great features of this particular SERP analysis tool is that it can provide information on how a site performs differently depending on whether it is viewed on a desktop computer or a mobile device. You can also choose from countries, states, or cities so that you can see local Google SERP results. This additional flexibility is very useful considering the importance of both local SEO and mobile search.
Other top features to look out for are:
SEO Competition score (or SEO competitiveness rank) – With this analysis tool, it's easy to evaluate organic search results without delay. A user-friendly interface will suggest the strengths and weaknesses of your competitors, telling you how difficult it might be to rank for a particular keyword or keyphrase, based on the existing page one search results.
Managing Metrics – it's easy to choose from a wide range of metrics and focus on those that matter most to you. Using the power of Moz, your team can analyze an array of metrics, including domain authority, page authority, and trust. Using data from Majestic, you can see the likelihood of a URL being influential based on how many sites are linking to it, and perceived trust, based on a site's links to 'trusted seed sites.' Also, users can evaluate social metrics, which comprise of the number Facebook shares and the number of pluses on Google+.
2. Moz SERP Analysis
Moz Keyword Explorer SERP Analysis" data-lightbox-theme="dark">
Your marketing or SEO team should already be familiar with Moz as a resource for tools and information. Their SERP analysis tool is one of the best around. In particular, you should make sure that your team is paying attention to the following metrics.
Difficulty – also called ranking difficulty or keyword difficulty, this metric will tell your team how hard it might be to achieve a page one ranking for the search term being analyzed. The larger the number, the harder it will be to achieve a ranking that is better than that of the page being analyzed.
With a high number here, i.e., a high keyword difficulty or ranking difficulty, it might be worth making a tactical retreat from joining an aggressive fight. It might be more favorable overall to pursue a keyword that is more targeted and has a better opportunity for ranking well.
Opportunity – you'll want to see a large number here. To ascertain this score, Moz Explorer looks at the first ten links on page one of search engine results and estimates the average clickthrough rate. If a lot of people are clicking these links, opportunity is good.
Potential – the mother of all metrics. This combines all metrics to suggest whether this keyword is worth pursuing. Low keyword difficulty in combination with good opportunity will give you a higher score for potential.
Page Authority – here, you can learn the authority of your competition's pages. It produces this score by looking at link metrics. The higher the score, the more the authority for that page.
Domain Authority – this uses similar algorithms to determine the authority for the root domain. To simplify, you might consider this the authority of the homepage or an estimate of the perceived authority of the website in general.
Moz's tool is easy to use so head there if you want results fast.
3. Ahrefs Keyword Explorer
ahrefs serp analysis overview" data-lightbox-theme="dark">
Ahrefs serp analysis data" data-lightbox-theme="dark">
Ahrefs describes its keyword explorer as 'the most complete keyword research tool on the market.' With its 14-day free trial, you can easily judge for yourself. One of the reasons we like it is that it allows you to enter more than one keyword at a time and you can see how the traffic is shared. It will come up with plenty of suggestions and variations to enhance your SEO research and analysis.
Quick, convenient, and powerful, this tool delivers a great combination for analyzing your keywords and making actionable decisions.
Metrics to pay particular attention to include:
Difficulty – not every keyword worth using has to lead to a fight to the death. Targeting or stumbling across keywords that Ahrefs predicts will be easy to rank for is a good thing.
Clicks – other competitive analysis tools will give you an idea of how many people are searching for keywords and how the top sites are ranking. With Ahrefs, however, you will also see actual clickthrough data, which tells you how many people are clicking on those links.
SERP Features – check out the SEO metrics of top-ranking pages, as well as how well they have ranked over the last year. This gives you more than a snapshot of a business's performance, but a story of their journey over time. This information can be very useful for forming your content and SEO strategy.
You may also be interested in reading "How to Get Google to Index Your Blog Content More Quickly"
4. SpyFu SERP Analysis
SpyFu SERP Analysis" data-lightbox-theme="dark">
Users of SpyFu will see that it's not only an easy to use tool for SERP, but that it also provides clear information regarding rank worth, which can be described as the dollar value of monthly clicks.
When it comes to keyword ranking difficulty, SpyFu reminds us that the domain strength (the presence of keywords in domain names) needs to be taken into account. For example, the as of yet imaginary domain 'PlungersinOhio.com' is likely to dominate for the keyphrase 'plungers in Ohio,' Because the coveted keyphrase is in the domain name – and the page title and meta description too if they're smart.
It might be difficult, though not impossible, to compete with them for this keyphrase if their business appears multiple times on the first page of search results. A marketing department might decide that it's prudent to search for an alternate keyphrase with less competition. When multiple homepages appear on page one, this is also a sign that it will be more difficult to rank for this keyword or keyphrase.
Rank worth – the estimated number of monthly clicks is based on analysis of the top organic result. Rank worth is the estimated value of these clicks. It is measured regarding equivalent Adwords dollars.
Note that this estimate is not the same as cost per click multiplied by the number of clicks. SpyFu makes adjustments for SEO.
Domain Diversity – this refers to whether a single domain dominates the selected keyword. Alternatively, there may be a variety of sites with top ranking frequently changing hands.
Which is better? Marketing and SEO teams should be cautious of either extreme. This is one metric where a moderate result bodes best.
Rank History – this tool will allow users to build up a picture of the performance of a competitor for any keyword over the last year. This can provide an insight into the firm's strengths and weaknesses and opportunities for your business to rank better.
Your marketing or SEO team will also see clearly where the top ranking pages put their keywords, estimated clicks, and domain strength.
5. SEOQuake SERP Overlay (Browser Plugin)
SEO Quake SERP Analysis Browser Plugin" data-lightbox-theme="dark">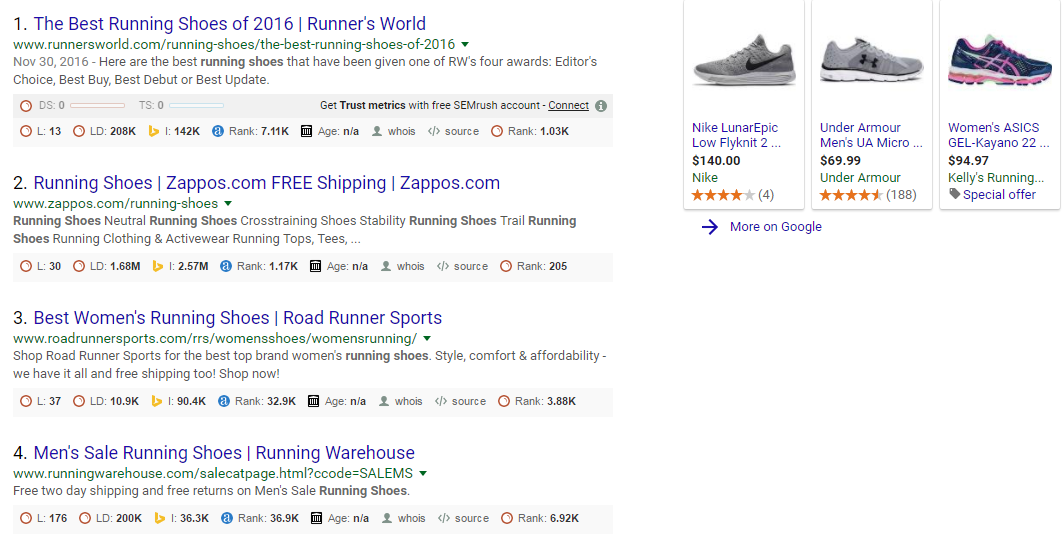 SEOQuake is a toolbox for browsers, which makes it a very convenient tool for your SEO or marketing team. It can provide users with influential insights, even when they are not specifically performing SERP analysis. With a tool like this, your team will not miss a trick when it comes to getting ahead of the competition.
It installs in seconds, works on the fly, and has been designed to do so with no interruption to your surfing. This doesn't make it lightweight, however. Users can perform thorough audits. It provides a lot of information at a glance, including page ranking, internal and external links, and social stats. It will also allow users to compare the stats of domains and URLS very easily.
Perform a search in Google and SEOQuake provides useful stats beneath every search result. It will very quickly communicate a range of information including the wealth, or otherwise, of any site's backlinks.
For a more in-depth look at any of the metrics, you can click the metric, and it will take you to a more detailed report.
SEOQuake's parameters include Facebook Likes, Alexa Rank, and the age of the domain. If your team is savvy enough, it can extend SEOQuake to include custom parameters. Ever used a web resource and wished it did just a couple more things? SEOQuake might be the SERP analysis tool to satisfy your desires.
The speed and accessibility of SEOQuake's SERP overlay make it very useful as a rank checker. It will enable your marketing or SEO team to see the results of its SEO efforts straight away. For example, it will very quickly provide users with an updated Google index (the information is based on how many pages Google has indexed), and evidence of social proof on Facebook (in the form of likes) and Google+ (in the form of pluses). It will also provide ranking information with regards to top marketing site Alexa, a heavyweight in competitor analysis, keyword research, and site and content audits.
You may also be interested in reading "5 Effective Content Analysis Tools You Need to Try"
SERP Analysis Conclusion
Competitor analysis is integral to SEO. For most small businesses, there's not much point going directly after keywords and keyphrases that are dominated by big players with strong domain authority and impressive backlinks. It can be wiser, more efficient, and cost effective to go down the road less traveled and pick up potential customers who are using more specific search terms.
If you don't know who your competitors are and what they are doing, your marketing efforts might be for nothing. It's not enough to be better than the competition. You need to be smart too. And any of these smart SERP tools will help.
You may also be interested in viewing our handpicked blogging tools.
If you are running a business attached to a geographical location, you may refine your efforts to include localization, making the most of local search and mobile search.
With these SERP resources, your marketing or SEO team will be able to make informed decisions about how it spends its time. It can use real, up-to-date data to work out a strategy that will propel your business up the rankings and land you that coveted page one SERP ranking, or more than one. It might find that the best course of action is to stop chasing down particular keywords because they are very difficult to rank for, and don't provide much opportunity either – a killer combination.
Whatever your SEO goals, give these tools a try and see how they focus your efforts and streamline your strategy.
Related: The Best Blogging Tools Handpicked by Blogging Experts
blog writing service">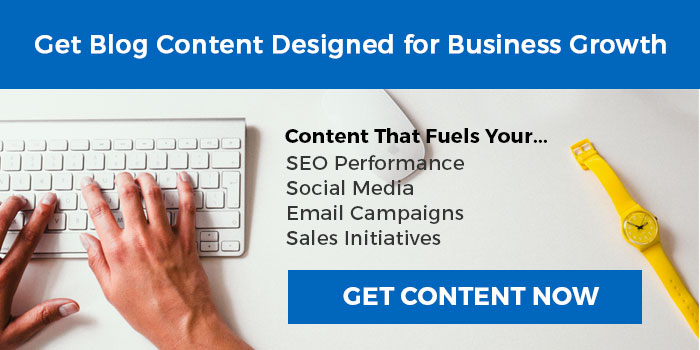 Source